Our Christmas starts on the 1st of December, our tree is normally up the night before but this year we didn't have time so we spent the day putting the tree up on the 1st of December then watched a Christmas film when it was finished. Lily loved it this way and asked if we could make it a tradition where we always put the tree up on the 1st of December.
Then throughout the month we had two little visitors called Kandy and Kane, and they left us some very fun and exciting things to do. Including seeing Santa which was a magical day for us all.
IT'S SANTA!!!!!!!! II KNOW HIM!!
Then come Christmas Eve we all had matching clothes – the kids are going to really hate me when they are older – and we went to the cinema to watch Mary Poppins Returns. I wasn't overly impressed, but I am a huge fan of the first one so the expectations were set really high for me. Once we got home we got into our matching PJ's – a very matchy day today – and had our hot chocolates, read Christmas stories and watched Christopher Robin and everyone went to bed ready for Father Christmas to come.
Well everyone had lots of fun on Christmas morning, the children had some amazing presents but it was lovely to spend time altogether without the stresses of work, school, extra curricular activities and the routines of day to day life.
This week I am back in work after having a lovely 12 days off together. Not looking forward to the early mornings or not having as much family time, but I am looking forward to getting more structure to our days again!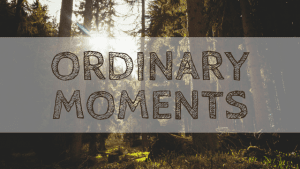 Merry Christmas everyone!!